Affiliate Program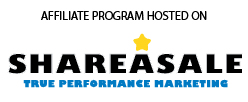 Affiliate Home
|
Tips and Tricks
|
Creatives
|
FAQs
|
Join Now
Become an Affiliate with GiftBasketsOverseas.com
GiftBasketsOverseas.com (GBO) is an unique opportunity for Affiliates that have a gift related, corporate or international traffic. Our huge selection of gifts and our detailed database help your visitors sort through gifts from 200 countries that are able to be shipped to 200 countries without an issue. For corporate clients and traffic, we feature a spreadsheet that they can easy fill out by exporting their database which will let them send all of their gifts from one place at one time. Before we ship out these spreadsheet orders, we ask for the promo code on the site and that is your Affiliate ID so we come back and give you a manual credit. Our program is a leader in our niche and since we don't work with coupon sites that poach your traffic in the shopping cart or adware, your cookies are safer with us than with competitors who do not prohibit these activities.
To get a sale, All your traffic needs to do is:
Select the Country they are in.
Choose a country to ship to.
Select an Occasion or Gift Category and then make a purchase.
GiftBasketsOverseas.com has a very competitive offering for our Affiliates of:
10 – 15% commission tier (Restrictions apply on moving up the tiers.)
90 day cookies
An AOV of $150+
Adware and Coupon Poaching Resistance
Multiple language options for landing pages and banners
Dedicated Affiliate Management through Adam Riemer Marketing, LLC.
Monthly & Holiday deals
Delivery locally as well as to over 200 countries and from 200 countries
Bonus campaigns and incentives based on performance
And More!
Who should join the GiftBasketsOverseas.com Affiliate Program?
People with relevant traffic including:

Corporate
B2C shoppers
Secretaries
Wedding gift shoppers
Holidays
International
Military, Study Abroad and other international traffic

PPC affiliates
SEO affiliates
Mommy, Food and other Bloggers
And anyone else whose traffic may be looking for a way to attract new customers and increase conversions.

Click here to join us on Share a Sale today!
  Back to Top